Are You the Type that's Ready to Grow?
The Jungian 16 Type Personality Test is designed to measure your preferences on how you look at your environment and make decisions. This test will help you see how you and others work in the world.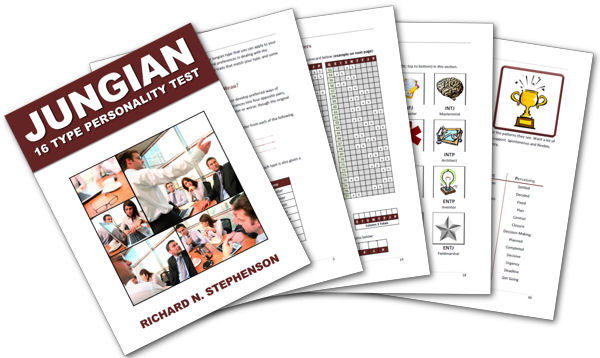 This is
over 70 pages
of personality discovery goodness.
Benefits of Using the Jungian 16 Type Personality Test:
Improves self-development
Improves work relationships
Increases team/workgroup performance
Improves communication
Helps resolve conflict
Lasting impact
How the results will help you get to know yourself better:
There are list of key words relevant to your type
At least 11 important character traits explained
5 of your biggest opportunities for growth are given and in great detail
Potential careers are tailored for each type
See what famous people share your type
This test is more accurate than others you'll find on the web
Get Your Jungian 16 Type Personality Test today.
And have a great day, too!